Klif Resort - flats by the Polish sea is the perfect place for your holiday.
Kashubian village Mechelinki - excellent location, allows you to enjoy nature and peace, and at the same time take advantage of the attractions offered by Tri-City - nearby Gdynia, entertaining Sopot and historic Gdańsk.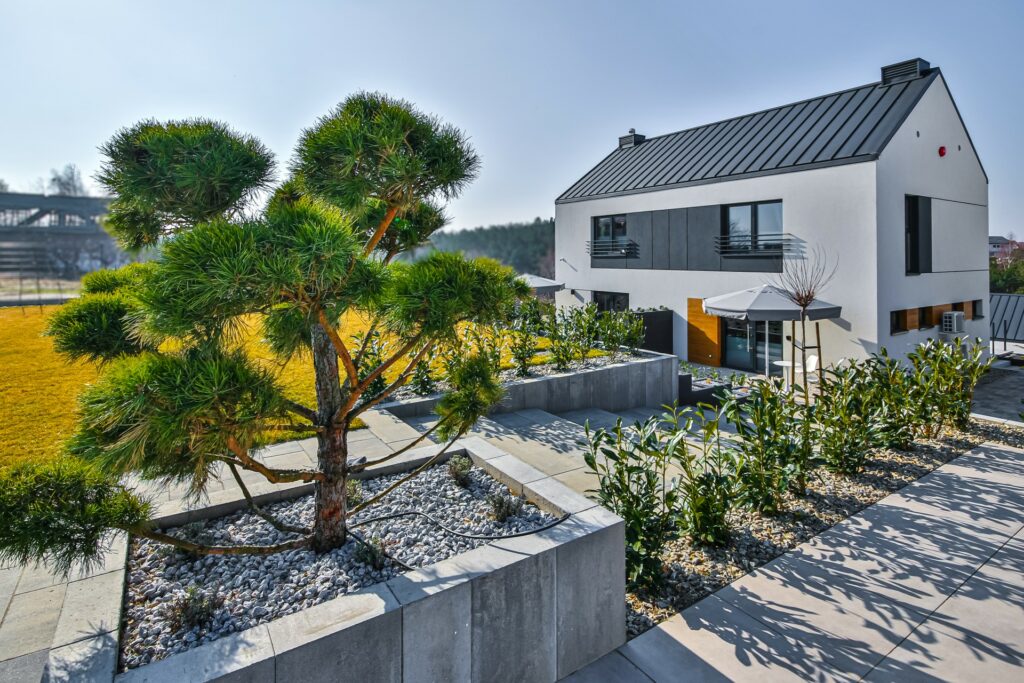 LUXURY FLATS WITH SPACIOUS TERRACES
High-standard interiors with complete furnishings, air-conditioning and a minimum 20-metre private terrace guarantee a comfortable stay at any time of the year. The units for rent are surrounded by a beautiful garden, each unit comes with a parking space in a fenced and monitored area.
A seaside holiday away from the hustle and bustle of the city or holiday resorts
The Baltic Sea for active people
Flats in Mechelinki
on the Baltic Sea
Plenty of artwork in the area!
On the premises of the holiday complex: